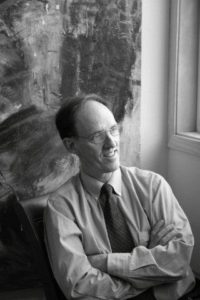 FLACCUS LAW: Leaders in Washington State Trusts & Estate Planning Services
In trust and estate planning, will contests, guardianships, probate, tax considerations, and related areas of law, North Seattle Washington-based Flaccus Law provides individuals and families the trustworthy, compassionate, and knowledgeable advice and responsive legal services they require.
For over 25 years, we remain a "user-friendly" law firm. We provide big-city quality legal representation from our offices in a convenient North Seattle neighborhood, making legal engagements as easy as possible for our clients.
We strive to understand client concerns and help them achieve their goals quickly.
We ensure that client questions get answers—and that those answers are meaningful, helpful, and lend to greater understanding.
REAL PEOPLE WITH REAL CONCERNS: Estate Planning, Probate, Tax, and More
At Flaccus Law, our clients are not just files on our desks. They are real people with real concerns that deserve the utmost care and top-notch legal counsel we offer.
We employ a personal, targeted, and economical approach to all estate planning and probate matters, including establishing wills and trusts and resolving contentious, complicated probates, tax controversies, and real estate transfers.
Our clients appreciate our common sense, direct approach to the law that is customized to achieve personal, family, business, investment, and philanthropic objectives in a tax-efficient and predictable manner.
Our counsel is designed with sufficient flexibility and foresight to marshal opportunities, address unanticipated change, and survive shifts and transitions.
For example, recognizing the difficulties and emotional hardships the death of a loved one can cause, our assistance to families through the post-death administration process provides families with continuity of counsel during a sensitive time. We help surviving spouses, children, siblings, grandchildren, and other heirs navigate the complications of wealth transition and asset division while carrying out their loved ones' wishes.
As such, we retain many long-term client relationships, often advising multiple generations in trust, estate, probate, guardianship, tax, and other important family matters.
EXPERIENCE AND COMPASSION: Essential ingredients for effective representation
While working one-on-one with our clients, we gain in-depth knowledge, which allows us to provide coordinated legal counsel and personal attention. We commit the necessary time to listen carefully, analyze options, and craft legal strategies.
Drawing on decades of experience and knowledge of the law and the courts, we can help clients avoid common problems. When extraordinary circumstances arise, we can fashion the very best solutions possible.
We are particularly skilled at explaining complex concepts in meaningful ways and offer tough and honest representation in contentious matters.
Our team knows how important it is to be able to trust your professional advisors, and they strive to earn and maintain that trust throughout each engagement.
Karl Flaccus, the firm founder, has decades of experience in law. He maintains a strong reputation among other attorneys and judges. Clients value his incredible patience, which is often instrumental in diffusing difficult situations and reaching rational outcomes. Widely respected in the community, Karl has earned the trust of hundreds of clients and peers over his decades in practice.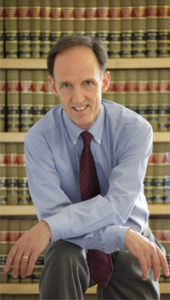 Patrick Carter, associate attorney, brings taxation law expertise to estate planning, along with experience in helping people work through the complicated feelings associated with the grief of losing a loved one. He's worked and studied to hone both his analytical and emotional skills, providing counsel to people that have legal issues, rather than merely focusing on the legal issue at the expense of the client's humanity. He is a highly sought-after and trusted advisor.
Julie Lowe is an experienced paralegal with significant subject matter expertise in probate and real property and possesses a keen intuitive sense that she uses in her practice. Clients trust Julie with their most important details, knowing that she will not disappoint them.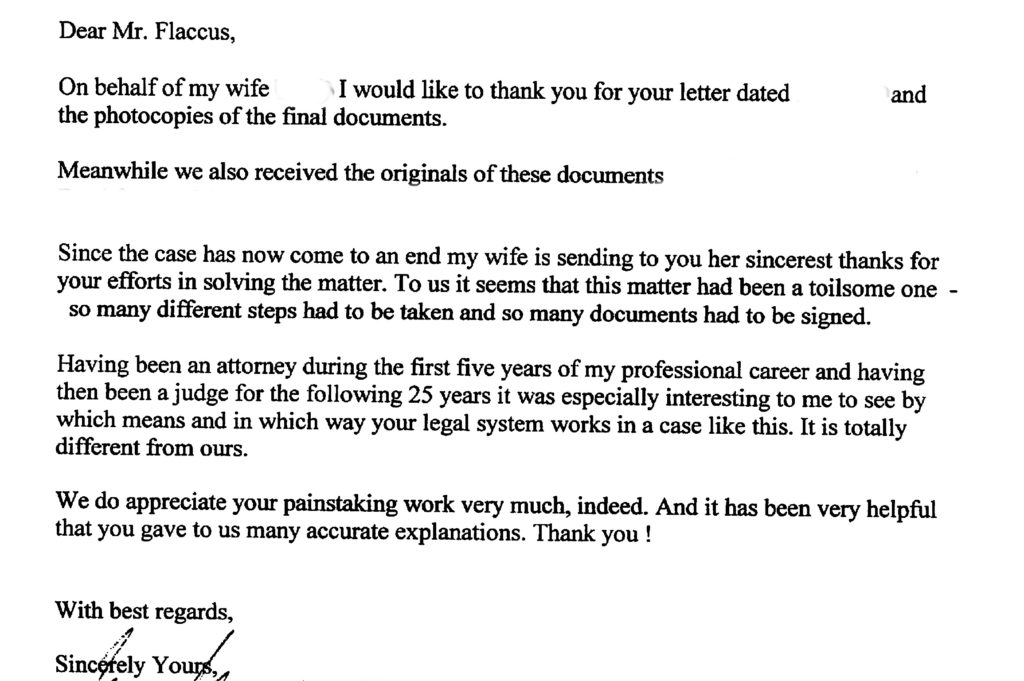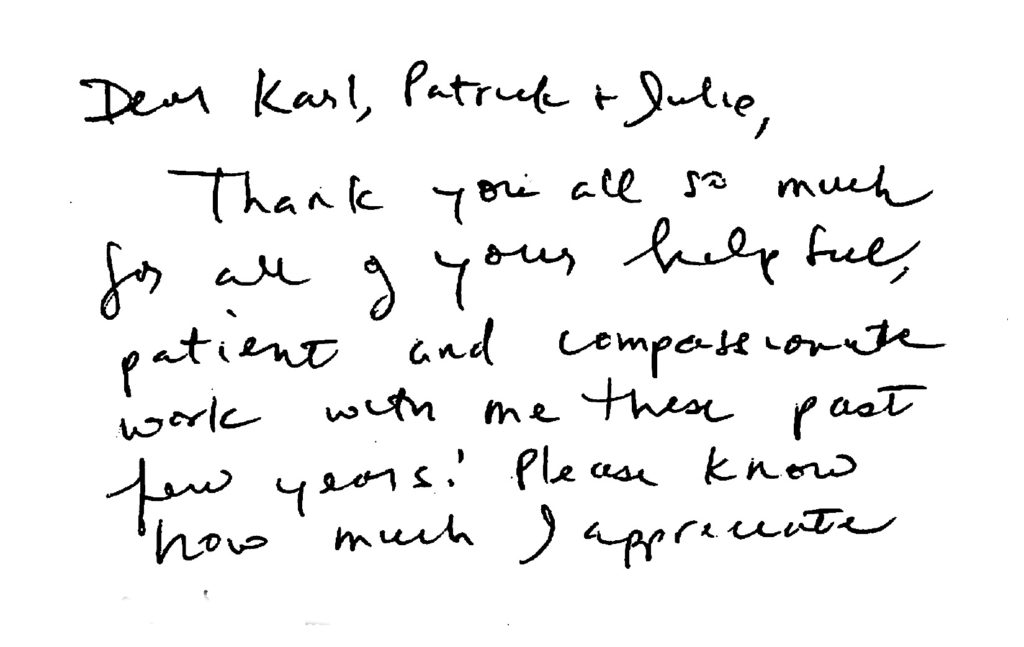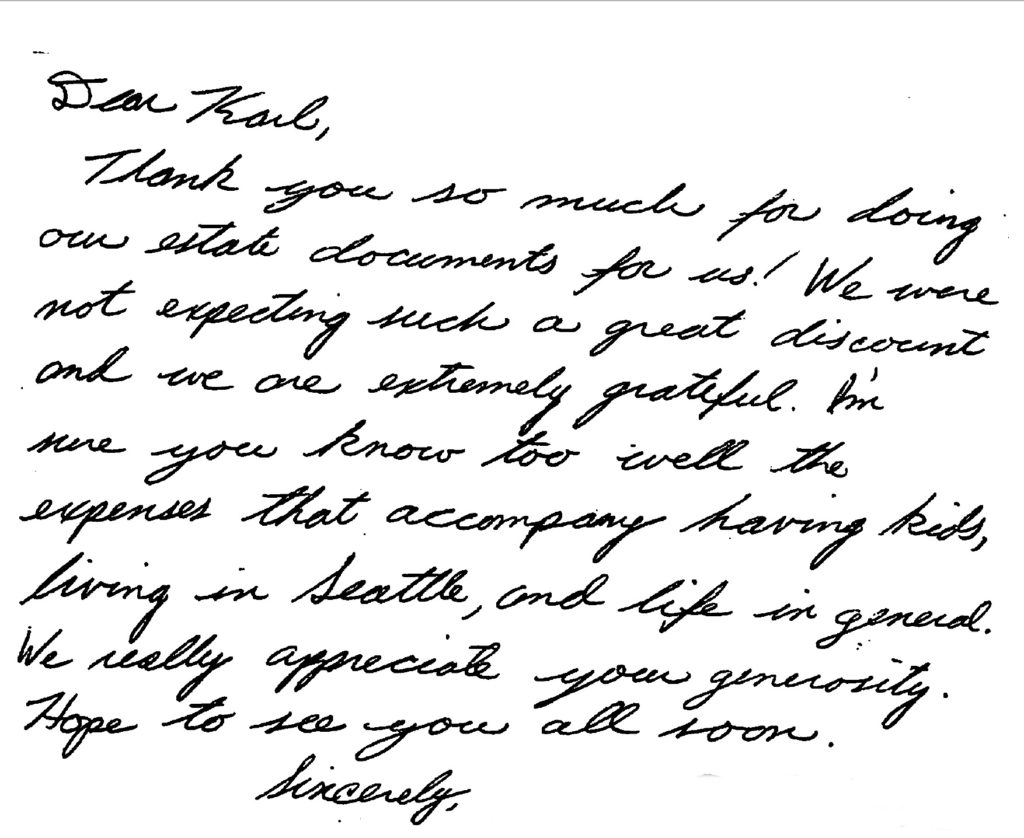 Nothing makes us happier than doing what the client needs and wants at a reasonable cost. We won't nickel and dime our clients as some large firms do, and clients tend to get more time from us than our invoices report.
We believe you will find great value in our services. We're reasonable people, and we're easy to work with. Learn more about our services here, or call us today for a complimentary consultation at 206-523-0297. We would be happy to meet with you.